Access to mental health, substance abuse treatment in Colorado getting worse, survey finds
By: Jakob Rodgers
September 25, 2019
Article originally appeared in The Gazette.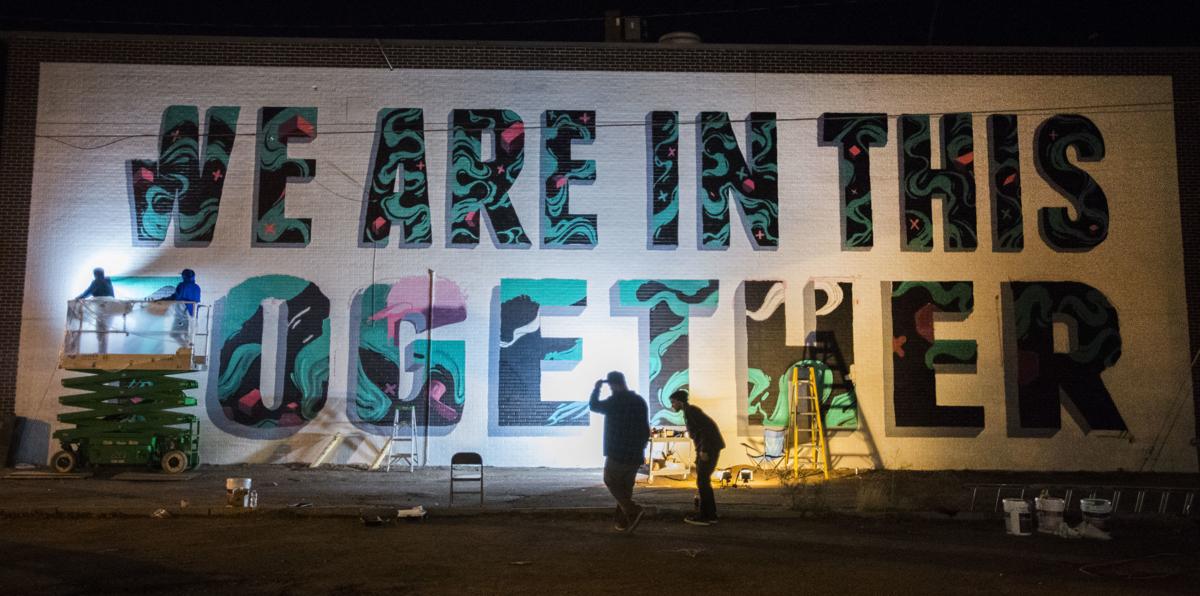 A mural on the side of the Cottonwood Center for the Arts in Colorado Springs a message focused on helping to eliminate the stigma around mental health.
Coloradans say it's only getting harder to access mental health and substance abuse treatment due to stigma and the prohibitively high cost of therapy.
The number of Coloradans who went without needed mental health care in the previous year nearly doubled from 2017, according to the most recent Colorado Health Access Survey by the Colorado Health Institute.
The survey, conducted from February through June, questioned 10,000 households across the state on everything from insurance rates to mental well-being.
Nearly 1 in 7 Coloradans — about 660,000 people — said they did not get needed mental health services in the prior 12 months, a spike of 278,000 people from the same point two years ago.
Another 95,000 people said they didn't get needed substance abuse treatment, a 42% increase from 2017.
"This is something we hear about all the time — people saying, 'I'm dying to get help for my child, or for my spouse or for myself, but insurance doesn't cover it, or I can't find a therapist who takes my insurance,'" said Cari Davis, executive director of the Colorado Springs Health Foundation.
"We have a long way to go in terms of making mental health and substance use treatment available and accessible to everyone."
Over and over, the greatest barriers to that care revolved around cost and restrictive insurance policies, the survey found.
About 3 of every 5 people who had trouble getting mental health care cited cost as a factor. Nearly as many people did not think their insurance would cover mental health services.
Nearly 44% of respondents said they had a hard time getting an appointment, a problem that comes amid a statewide shortage of psychiatrists and psychologists.
The increased need may be due to reduced stigmatization of mental illnesses, said Vincent Atchity, president and CEO of Mental Health Colorado. But he said the state still has a long way to go to address the cost of that care — even after lawmakers passed legislation intended to make insurance plans less restrictive for mental health care.
"It's fantastic and important that we acknowledge in statute that mental health care is every bit as exactly on the same level as physical health care. That's essential," Atchity said. "Getting there is going to take us some time."
Despite those shortcomings, more people reported seeing a mental health provider than two years ago, up from 14.6% of respondents to 16%.
That also may be due to a greater awareness of mental health issues and a greater willingness to seek care, said Michele Lueck, president and CEO of the Colorado Health Institute.
By comparison, people with untreated substance abuse issues overwhelmingly cited stigma as a reason for not getting help.
More than 7 in 10 respondents said they didn't get needed treatment because they either did not feel comfortable talking about their personal problems or didn't want anyone to find out they had a problem.
Slightly more than half said they didn't think insurance would cover their care, and slightly less than half blamed cost.
---